The Garden School is an outreach website that supports teachers, the development of outdoor classrooms, science, organic gardening, and ecology and conservation programs by providing resources, research, lesson plans, health and environmental updates, recipes, humor, music, art and fun things to do.
It will be a great day when our schools get the money they need and the military has to hold a bake sale to buy a bombs.
Yearly membership to the website is $5.00, with full access and a monthly newsletter.  I hope you will join me on this  journey. Thank's for your support.
THERE ARE 2 BOOKS I HIGHLY RECOMMEND EVERYONE READ:
THE HIDDEN LIFE OF TREES    PETER WOHLLEBEN
THE INNER LIFE OF ANIMALS   PETER WOHLLEBEN 
ENVIRONMENTAL HISTORY AND CHILDREN POWER POINT
AIR POLLUTION KEY FACTS
DRINKING WATER AND CHILDREN
SAFE DRINKING WATER
THE WONDERS OF WATER
WATERSHEDS POWER POINT PROGRAM
WHY OUTDOOR CLASSROOMS ARE IMPORTANT
7 STEPS TO A GREEN SCHOOL
I'M A WORLD CITIZEn
KEEP YOUR HEART SMILING, YOUR SOUL SHINING, AND YOUR SPIRIT FILLED WITH PASSION!
If you think positively, sound becomes music, movement becomes dance, smile becomes laughter, mind becomes meditation, and life becomes a celebration!
 There was a child went forth everyday,
And the first object he looked upon, that object he became,
And that object became part of him for the day or a certain part of the day,
Or for many years or stretching cycles of years.
The early lilacs became part of this child,
And grass and white and red morning glories, and white and red clover,
and the song of the phoebe-bird,
And the Third-month lambs and the sow's pink-faint litter,
and the mare's foal and the cow's calf, . . .
Walt Whitman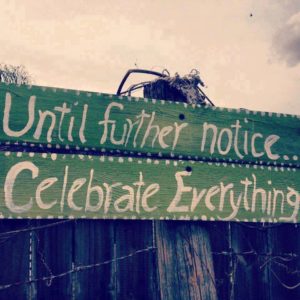 I am developing affiliate networks to bring you my suggestions for safe fun healthy non-toxic products for children, adults, and the environment. I hope you will explore my suggestions and purchase through my shop. Thank's for visiting. Stay green and healthy . . .and always be a student!    Susan Dean
MY ARTWORK
MY SHOP