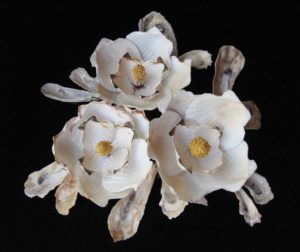 The Magnolias
This page is of past creations. A tribute to the beautiful designs of life and nature and the joy it has given me exploring and discovering them.
The seashell flowers are made from jingles, pen shells, bubbles, cowries, slippers, periwinkles, scallops, clams, cockles, turbans, tops, cat's paws, augers, and a wide wide variety of ocean treasures that I have found on the beach, or friends have given me, or I collected over the years teaching, or I bought from responsible collectors. The ocean has always been a renewing force in my life . . . as much as sitting on top of a tall mountain!
If you are interested in flowers as a gift or for a wedding you may contact me at sbhdean@gmail.com. The flowers are each unique, and something you can keep in remembrance of a beautiful day of celebration.
Pictures from a recent wedding I did:
Wedding Bouquet
Bridesmaids
Corsages
Boutonnieres
Kissing Ball for Flower Girl
Halo for Flower Girl
Wedding Bouquet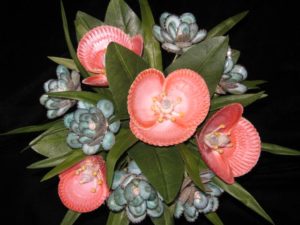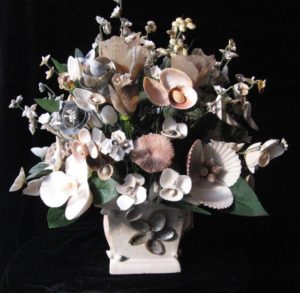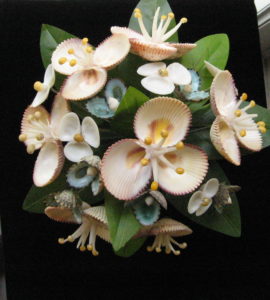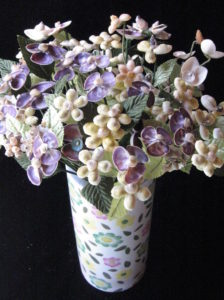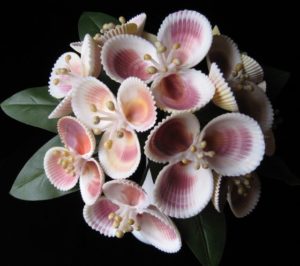 Seashell Flower Candle Rings
WREATHS

SMALL WREATH