HOW TO MAKE A FIDGET SPINNER
Here's what you need:
Skate bearing
1-inch by 2.6-inch craft sticks
Duct tape (optional)
M10 flat washers
E6000 clear glue
Clothespins
Scissors
Cut two of the craft sticks in half — you'll need three of the halved sticks.
Paint the sticks, color on them, or cover them in duct tape like we did.
Tear off some duct tape and place the craft sticks onto the sticky side. Place another piece of duct tape over the other side of the craft sticks to cover them. Press around the edges to seal them in. Cut around them to release them from the duct tape.
Glue the craft sticks together to form a triangle. Place the skate bearing in the center and tighten the triangle until the bearing is held in place. Secure each joint with a clothespin while the glue hardens.
Turn your fidget spinner over and apply glue where the skate bearing meets each craft stick. Allow to harden.
Your fidget spinner will spin, but to make it go faster and longer, we'll need to add some weight.
Glue washers onto each of the corners of the triangle. Allow glue to harden, and your fidget spinner is ready!
Wine rack and plastic cups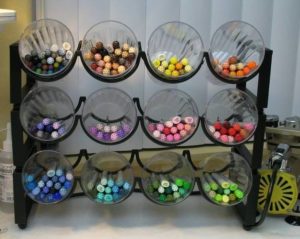 Alphabet book using pictures of students!
Marshmallow toothpick geometry
velcro building sticks
magnetic sticks
One sock no sew octopus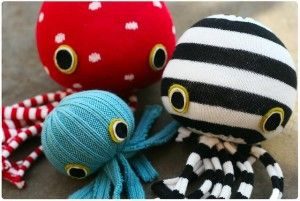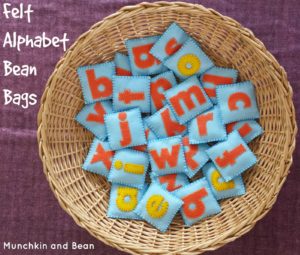 Ribbon Rings are great for outdoor and indoor play and inspire dancing, twirling, and imaginative play! Use 3-inch wooden rings or curtain or shower curtain rings. Cut ribbon into 36-inch strips. Tie ribbons onto the ring: Pull one 36-inch ribbon through the ring and stop when it's halfway through. Knot it twice onto the ring. You now have two 18-inch ribbons hanging from your ring. To keep ribbon from fraying, run the ends of the ribbons through a flame to melt the ends and seal them. These dancing ribbon rings make great gifts, stocking stuffers, or goodies for an Easter basket!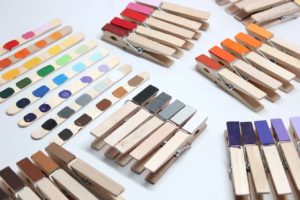 How To Make Fairies In A Jar
1. Cut a glow stick and shake the contents into a jar.
2. Add diamond glitter
3. Seal the top
4. Shake hard
Rainbow puzzle
Color coded days of week clip game
Cork Hot Pad
Paper Sculpture

HOW ABOUT THESE FISH STICKS ON A MAT BOARD!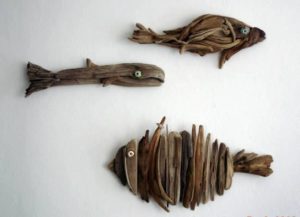 Recycled Plastic Tops
Bottle-Cap Art – Bottle caps are an easy way for students to create bold art pieces without having to do freehand drawing. Murals and smaller individually composed pieces both work well in this medium. Bottle caps not only add a lot of texture, but their use in art is a built-in lesson about the importance of recycling and repurposing.