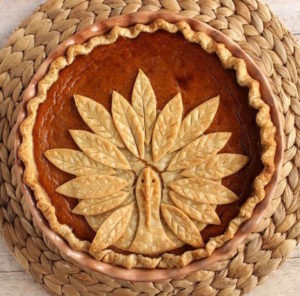 PUMPKIN NUTRITION
The main nutrients in pumpkin are lutein and alpha and beta carotene, the latter of which generates vitamin A in the body. Chemical compounds found in pumpkin promote regeneration of damaged pancreatic cells, resulting in increased bloodstream insulin levels. Pumpkin extract may be "a very good product for pre-diabetic people, as well as those who already have diabetes," possibly reducing or eliminating the need for insulin injections for some type-1 diabetics.
Pumpkin seeds, also known as pepitas, are flat, dark green seeds. Some are encased in a yellow-white husk, although some varieties of pumpkins produce seeds without shells. Pumpkin seeds are a good source of protein, zinc, and other vitamins, and are said to lower cholesterol. A gram of pumpkin seed protein contains as much tryptophan as a glass of milk. Pumpkin seeds provide a wide range of traditional nutrients and are a very good source of magnesium, manganese, phosphorus, iron, copper, protein, and zinc and vitamin K. An article published in the American Journal of Clinical Nutrition found a clear correlation between low dietary intake of zinc, low blood levels of the trace mineral, and osteoporosis at the hip and spine.
Pumpkin Seed Phytosterols lower cholesterol. Phytosterols are compounds found in plants that have a chemical structure very similar to cholesterol, and when present in the diet in sufficient amounts, are believed to reduce blood levels of cholesterol, enhance the immune response and decrease risk of certain cancers. Phytosterols beneficial effects are so dramatic that they have been extracted from soybean, corn, and pine tree oil and added to processed foods, such as "butter"-replacement spreads, which are then touted as cholesterol-lowering "foods."
Pistachios and sunflower seeds are richest in Phytosterols closely followed by pumpkin seeds. Sesame seeds had the highest total phytosterol content of all nuts and seeds, while English walnuts and Brazil nuts had the lowest. Pumpkin seeds are not a commonly allergenic food and are not known to contain measurable amounts of oxalates or purines.
Pumpkin seed oil is a thick, green-red oil that is produced from roasted pumpkin seeds. When used for cooking or as a salad dressing, pumpkin seed oil is generally mixed with other oils because of its robust flavor. Long believed to be a folk remedy for prostate problems, it has been claimed to combat benign prostatic hyperplasia. Men with higher amounts of carotenoids in their diet have less risk for BPH; this is the connection that has led to an interest in pumpkin seed carotenoids. Zinc is one further nutrient found in pumpkin seeds that might impact prostate function. Pumpkin seed oil contains essential fatty acids that help maintain healthy blood vessels, nerves and tissues.
Canned pumpkin is often recommended by veterinarians as a dietary supplement for dogs and cats that are experiencing digestive problems. The high fiber content helps to aid proper digestion. Raw pumpkin can be fed to poultry, as a supplement to regular feed, during the winter to help maintain egg production, which usually drops off during the cold months.
Prepare Fresh Pumpkin
Preheat oven to 325°F.
Cut pumpkin in half crosswise. Place it in a baking pan shell side up and bake for about 1 hour or more depending on the size of the pumpkin. Bake until it is tender and starts to fall apart. Remove it from the oven and let it cool. Scrape the pulp from the shell and put it through a ricer or food processor.
Pumpkin Pie Fall Smoothie
1 cup almond milk
1 teaspoon agave syrup
1 cup pumpkin puree
2 teaspoons cinnamon
1 apple, cored
Dried cranberries
Combine all ingredients except cranberries in blender and blend until smooth. Top with cranberries.
Pumpkin Chocolate Chip Muffins
1/2 cup white whole wheat flour
3/4 cups unbleached all purpose flour
3/4 cup raw sugar
3/4 tsp baking soda
1 3/4 tsp pumpkin pie spice
1/4 tsp cinnamon
1/4 tsp salt
1 1/2 cups canned pumpkin puree
2 tbsp virgin coconut oil
2 large egg whites
2 tsp vanilla extract
baking spray
2/3 cup mini chocolate chips
Preheat oven to 350°F. Line a mini muffin tin with paper liners and lightly spray liners with oil for easy removal. In a medium bowl, combine flours, sugar, baking soda, pumpkin spice, cinnamon, and salt with a wire whisk. In a large bowl mix pumpkin puree, oil, egg whites and vanilla; beat at medium speed until thick. Scrape down sides of the bowl. Add flour mixture to the wet mixture, then blend at low speed until combined; do not over mix. Fold in chocolate chips. Pour batter into prepared muffin tin and bake on the center rack for 22 to 24 minutes until a toothpick inserted in the center comes out clean. Let them cool at least 15 minutes before serving. Makes 28 mini muffins or 14 regular sized muffins.
Pumpkin Pie Squares with Candied Ginger
1 cup medjool dates, pitted and diced (about 10 dates)
3⁄4 cup water
1 1/4 cups oat flour
1 tablespoon pumpkin pie spice
1 15-oz can cooked pumpkin (or 1 1/2 cups homemade pumpkin puree)
1 teaspoon vanilla extract
1/2 cup unsweetened original almond milk or rice milk
2-3 tablespoons candied ginger crystals
Preheat oven to 375 degrees. Pit and dice dates and place in a bowl with 3/4 cup water. Let soak for 15 minutes. In a blender, combine the soaked dates with the water, vanilla, and almond milk. Blend until smooth. In a large bowl, add the oat flour, pumpkin pie spice, and cooked pumpkin. Pour the wet ingredients over the dry ingredients and stir until just incorporated. Line a 8×8-inch baking pan with parchment paper and pour batter into the baking pan. Bake for 25 minutes until you see a light browning and cracking on top. Cool on a wire rack. Slice the pumpkin pie into squares and top with candied ginger.
Pumpkin Pie Cake
1 (18 oz) can pumpkin
1 box yellow cake mix (2 layer size)
1 cup sugar
1/2 cup melted butter
1 (13 oz) can evaporated milk (not sweetened condensed)
3/4 cups chopped pecans or walnuts
3 eggs
3 teaspoon cinnamon
Beat eggs and milk together; add pumpkin, sugar and cinnamon. Mix until blended. Pour into a 9 x 13 greased pan. Sprinkle dry cake mix over mixture. Drizzle with melted butter. Sprinkle with chopped nuts. Bake at 350 degrees for 50-60 min or until done. Serve (warm or cold) with topping or whipped cream.
The Best Pumpkin Cheesecake
3/4 cup graham crackers
2 tbsp. margarine or butter
1 3/4 cup pureed pumpkin flesh
1 cup brown sugar
2, 8 oz packages of cream cheese
1/2 cup undiluted evaporated skim milk
1/2 cup egg substitute
Topping:
1/2 cup sour cream
1 tbsp granulated sugar
1/4 tsp maple flavoring
Combine graham cracker crumbs and margarine or butter in a small bowl. Press into bottom of 9″ baking pan. Beat pumpkin flesh, brown sugar, cream cheese, evaporated skim milk and egg substitute. Beat until blended. Pour over crust and bake at 350 degrees for 65-75 minutes until fork stuck in pie comes out clean. Let cool for 10 minutes. Add topping: Mix sour cream, granulated sugar and maple flavoring.
Pumpkin Custard
1 cup organic canned pumpkin
1 tsp cinnamon
1/4 tsp ground ginger
Pinch of salt
2 pinches of grated nutmeg
2 organic eggs
1/4 cup maple
1 tsp vanilla extract
1 cup coconut
Pre-heat the oven to 350 degrees. Combine pumpkin and all spices in a bowl.
 In a smaller bowl, beat the eggs lightly then whisk in the maple syrup, vanilla and coconut milk. Whisk the egg mixture into the pumpkin mixture. Pour the custard into ramekins or ceramic baking dish. Place the ramekins in a baking pan and add enough water to the dish to come up 2″ high. Carefully place in the oven and bake for 60 minutes or until a knife inserted into the center of the custard comes out clean.
Pumpkin Chiffon Pie
1 9″ baked pie shell or a 9″ graham cracker crumb crust
1 tablespoon gelatin powder (Knox)
3 whole eggs, separated
1/2 cup packed brown sugar
1 ¼ cup cooked, or canned pumpkin
½ cup milk
½ teaspoon salt
¼ teaspoons each, cinnamon, nutmeg and ginger
½ cup granulated white sugar
½ pint whipping cream for garnish
Soak the gelatin in ¼ cup cold water. Beat the egg yolks slightly and combine in the top of a double boiler with the brown sugar, pumpkin, milk and the salt and spices. Cook and stir ingredients over boiling water until thick. Stir in the soaked gelatin until dissolved. Remove from the cook top and chill until mixture begins to set.
Whip the 3 egg whites until stiff. Gradually stir in 1/2 cup white sugar and fold into the pumpkin mixture. Fill the pie shell. Chill several hours to set. Garnished whipped cream.
Roasted Pumpkin Seeds
Remove the seeds from the pumpkin's inner cavity and wipe them off with a paper towel if needed to remove excess pulp. Spread out evenly on a paper bag and let them dry overnight. Place them in a single layer on a cookie sheet and light roast them in a 160-170°F (about 75°C) oven for 15-20 minutes. By roasting them for a short time at a low temperature you help to preserve their healthy oils. Add pumpkin seeds to sautéed vegetables or sprinkle on salads.
Pumpkin Seed Salad Dressing
Grind pumpkin seeds with fresh garlic, parsley and cilantro leaves. Mix with olive oil and lemon juice for a tasty salad dressing.
Add chopped pumpkin seeds to your favorite hot or cold cereal.
Add pumpkin seeds to your oatmeal raisin cookie or granola recipe.
Next time you make burgers add some ground pumpkin seeds.
Make your own pumpkin pie spice:
Proportions below yield more than enough for this cheesecake. Store in a tightly sealed jar, as you would any spice. If you like, you could toss in a little allspice, too.
Pumpkin Pie Spice
2 Tbls. ground cinnamon
1 Tbls. ground ginger
2 tsp. ground nutmeg
1 tsp. ground cloves
Yields 3 Tbls.
Pumpkin Gingerbread
Butter or spray a 10" bundt pan and coat with fine, dry breadcrumbs. Preheat oven to 350 F.
2 cups unbleached all purpose flour
1 tablespoon ground ginger
1 teaspoon baking soda
3/4 teaspoon ground cinnamon
1/2 teaspoon ground allspice
1/2 teaspoon ground nutmeg
1/4 teaspoon ground cloves
1/4 teaspoon salt
1 large egg
2/3 cup sugar
1 cup canned pumpkin puree (not pumpkin pie filling)
1/2 cup corn oil
1/2 cup light unsulphured molasses
1/2 cup water
2 tablespoons powdered sugar, for dusting the top
(1/3 cup candied ginger pieces can be added to batter, or a tablespoon grated fresh ginger after you add the eggs.)
Sift flour, ginger, baking soda, cinnamon, allspice, nutmeg, cloves and salt into a large bowl. Push through lumps with your fingers. Whisk to blend. Place egg, sugar and pumpkin in a medium bowl and whisk until mixed. Add oil, molasses and water and whisk until smooth. Pour liquid ingredients into dry ingredients. Whisk until it is a smooth.
Scrape the batter into the prepared pan, and smooth the top. Bake for 45 to 50 minutes, or until top is firm or toothpick inserted into center comes out clean. Turn this cake out of the pan while it is warm (but not hot). Transfer to cooling rack and cool 20 minutes. Place powdered sugar in a sieve, hold it over the cake and shower with powdered sugar.
Savory Pumpkin & Sage Gougères
1/2 cup water
3 tbsp unsalted butter, cut into small pieces
1/2 tsp salt
1/2 cup flour
2 eggs
1/4 cup canned pumpkin (not pumpkin pie mix)
1 1/2 tsp chopped fresh sage
1/2 tsp (approximately) kosher salt
Preheat oven to 400 degrees F.
In a medium saucepan on medium heat, combine water, butter (cut in small pieces), and salt. Stir constantly and be certain the mixture does not come to a boil. When butter melts, stir in flour. Stir quickly until the mixture binds together. Continue to stir for another minute, while the pot sits on the heat.
Transfer mixture to a bowl and let mixture cool about 10 minutes. Stir in 2 eggs, one at a time. Fully combine first egg into mixture before adding second egg. Add canned pumpkin and minced sage.
Line a baking sheet with parchment paper. Spoon or pipe the dough onto the parchment paper. Each gougère should be 1 to 2 inches in diameter, and they should be spaced 1 inch apart. Sprinkle a few grains of kosher salt on the top of each gougère. Bake, without opening the door, for 10 minutes then lower the temperature to 375 degrees F for another 15 minutes, or until the gougère are golden brown and crisp on the outside. Pierce each gougère with a small, sharp knife to release the steam to stop them from becoming soft. Serve. If the gougère lose their crispness while sitting, reheat them in a 375 degree F oven for 3 minutes.
Pumpkin Bread
Makes a tiny loaf that's nice for 2. Double the recipe for a full loaf.
– 150g pumpkin puree
– 1 tsp dried yeast
– 1 tsp honey
– 250g white bread flour
– 1 tsp salt
– 1/2 tbsp milk for glazing
– nuts or seeds of choice for sprinkling on top
Sprinkle yeast into 60ml of water and leave for 5 minutes then add honey and stir to dissolve. Mix flour and salt in a large bowl. Make a well in the center and add the yeast mixture followed by pumpkin puree. Gradually mix in the flour to form a firm, coarse, sticky dough. If it's too dry, add a few tablespoons of water. Turn the dough out on a lightly floured surface and knead till smooth, silky and elastic, about 10 minutes. Put dough into a clean bowl and cover with a tea towel. Leave to rise until double in size, about 1.5 hours. Shape dough into a round loaf. Place on an oiled baking sheet and cover with a tea towel. Prove until doubled in size, about 1 hour. Brush the dough with milk glaze and sprinkle with nuts or seeds of choice. Bake in preheated 220 C oven for 25 to 30 minutes until golden and hollow sounding when tapped underneath. Leave to cool on wire rack.
Nut Topping
1/4 cup sliced almonds
1/4 cup hulled (green) pumpkin seeds
1/4 cup sunflower seeds
1 tablespoon unhulled sesame seeds
1/4 cup toasted wheat germ
1/4 cup real maple syrup, plus more for serving
Pinch salt
In a large skillet, toast the almonds and pumpkin seeds over medium-high heat, stirring, for about 1 minute. Add the sunflower seeds and cook, stirring, for 1 minute more. Add the sesame seeds to the pan. Cover and cook, shaking the pan, until the seeds are toasted, about 30 seconds more. Transfer the toasted nuts and seeds to a medium sized bowl. Add the wheat germ. Stir in the syrup and a pinch of salt and set aside.
"Medley" Muffins Recipe
1.5 cups wheat flour
1 tsp. salt
1 tsp. baking soda
1/4 cup wheat germ or flax seed
1/2 cup butter, softened
3/4 cup brown sugar
1/2 can pumpkin
1/3 cup milk (can use soy milk)
1/3 cup applesauce
2 ripe bananas
1 tsp. pumpkin pie spice
1 egg
1 cup oatmeal
1 cup dried cranberries or raisins
1/2 cup almonds or walnuts
Preheat oven to 350 degrees F. Prepare 18-22 muffin tins with paper cups, or lightly grease them.
In a bowl, stir together flour, salt, baking soda, and wheat germ (or flax). Set aside.
Mix together the next eight ingredients (butter through egg). Slowly add the flour mixture. Then stir in oatmeal, cranberries and almonds.
Pour the mixture into baking cups (2/3 full.) Bake for 20-22 minutes until done. Let cool and serve.
Brown Sugar Pumpkin Cheesecake with Chocolate Shortbread Crust
Crust Makes 1 9-inch cheesecake
1 1/2 cups flour
5 Tbls. unsweetened cocoa powder
1/4 tsp. kosher salt
10 Tbls. butter, diced and softened
1/2 cup + 2 Tbls. confectioner's sugar
2 egg yolks
1/2 tsp. vanilla
Filling
1/4 cup flour
2 tsp. pumpkin pie spice
1 Tbls. cognac
1 15-oz. can 100% pure pumpkin (not pumpkin pie filling)
24 oz. cream cheese (that's 3 8-oz. bricks), at room temperature
1 3/4 cups dark brown sugar
4 eggs
Preheat your oven to 350 degrees. Lightly grease a 9-inch springform pan with butter or oil and set aside.
Crust:
Put powdered sugar and butter in a large bowl. Beat together until well combined. Toss in the egg yolks and vanilla. Beat well. The mixture will be thick, fluffy, and a pale, buttery yellow. Add flour, cocoa powder, and salt.
Beat until dry ingredients are combined. Scrape the dough out and plop it into your pan. With your hands, press the dough so that it lines the bottom and sides of the pan (stop half an inch from top edge). Prick dough in several places with a fork. Bake about 20 minutes, until completely opaque in color and edges are starting to brown. If you have air bubbles under the crust, poke one or two very small holes and press the air out.
Preheat oven to 325 degrees. Put the cream cheese in the bowl of your mixer. Beat it to break it up. Add the brown sugar. Beat until light and fluffy.
Toss in eggs. Beat well. Add the pumpkin and the cognac. You can substitute vanilla extract. Beat. Filling will be thick and creamy. Add flour and pumpkin pie spice. Beat gently. Pour filling into cooled crust. Put the pan in pre-heated 325-degree oven. Bake for 1 hour 15 minutes, until set but the center jiggles when you move the pan.
Turn the heat off and crack the oven door about 4 or 5 inches. Leave cheesecake with the door cracked open for an additional 3o minutes.
Put in the fridge for at least 6 hours or overnight before serving.
Pumpkin and Pesto Pinwheels
Use whole wheat pizza dough. Roll a chunk of it out, plaster pumpkin puree, turkey bacon & sage on one half; pesto, parmigian & mozzarella on the other half, roll it up, and toss it in the freezer. An hour later take it out to slice and bake at 400 for 15 minutes.
Pumpkin Yeast Rolls
1-1/2 teaspoons active dry yeast
1 teaspoon granulated sugar
1/4 cup lukewarm water
3 cups all-purpose flour
3-1/2 tablespoons unsalted butter
2 tablespoons light brown sugar
1/4 teaspoon salt
1 cup pureed pumpkin
1 egg, lightly beaten
1/4 cup maple syrup
1/4 teaspoon ground cinnamon
1 cup whole wheat flour
Combine yeast, sugar and water in a large bowl. Let sit until foamy, about 5 minutes. Stir in 1/2 cup all-purpose flour. Cover and let rise in a warm spot until double, about 1 hour
Melt 2 tablespoons butter and pour into medium bowl. Add brown sugar, salt, pumpkin, egg, maple syrup and cinnamon. Add to yeast mixture and beat until smooth. Add whole wheat flour and 2-1/4 cups all-purpose flour to make a stiff dough.. Knead in pan. Cover and let rise in warm place until double in size, about 2 hours.
Punch dough down and turn onto a floured board. Knead briefly and roll to a sheet about 1/2-inch thick. Cut into 2-inch circles and place circles on a floured baking sheet. Cover loosely with a towel and let rise again for 1 hour.
Preheat oven to 425 degrees F. Melt reserved 1-1/2 tablespoons butter and brush on top of rolls. Bake for 15 to 20 minutes. Yield: 1 dozen 2-inch rolls.
Curry Pumpkin Soup
1 chopped onion
4 small cloves garlic
1-2 tsp curry powder
2 tbsp butter
1 c pumpkin puree, about 1/2 a small can
nutmeg
1 bay leaf
2 c vegetable broth
1.5 c milk (or 1/2 cream)
add a little salt and pepper
Cook the onion, garlic and curry powder in the butter until onion is tender. Add the pumpkin, sugar, nutmeg and bay leaf. Stir in the broth and bring everything to a boil, then simmer uncovered for 10-15 mins. Stir in the milk and cook over low heat for another 5-10 minutes, until thickened and bubbly.
Pumpkin Cookies
2 c flour
1 c sugar
1 tsp baking powder
1 tsp cinnamon
1/2 tsp nutmeg
1/2 tsp baking soda
1/2 tsp salt
1 c shortening
1 c pumpkin
1 egg
1 tsp vanilla
1 c chocolate chips
Mix everything together. Bake at 350 for 10-15 minutes.
Maple Pumpkin Spice Lattes
Makes 14 cups
4 cups espresso or very strong coffee
1/2 gallon (8 cups) milk (substitute almond milk for non-dairy)
3/4 cup canned pumpkin (plain, not flavored)
3/4 cup maple syrup
2 tablespoons vanilla
1 tablespoon + 1 teaspoon pumpkin pie spice
Combine all ingredients in a slow cooker, cook on high for 2-3 hours.
Pumpkin Flan
For the caramel:
1 cup sugar
1/2 tsp. coarse salt
For the flan:
1 cup sugar
1 cup pureed pumpkin
5 large eggs
1 tsp. pure vanilla extract
1 tsp. cinnamon
1/2 cup mascarpone cheese, room temperature
2 tbsp. cognac
For the toppings:
1/3 cup pumpkin seeds
1/4 tsp. cardamom
2 tbsp. honey
1/4 cup sweet cocoa nibs
large 11 x 13 baking dish, 8 x 2 or 9 x 1.5 round cake pan (not a spring-form pan!)
Fill the large baking dish halfway with water, then place the cake pan in it. The water level should reach 3/4 of the way up to the rim, but shouldn't be high enough to accidentally get into the cake pan. Remove the cake pan and set aside. Place the baking dish full of water in the center rack of the oven and preheat the oven to 350°.
Whisk together all of the ingredients for the flan until smooth. To avoid air bubbles, don't whisk too vigorously. Once combined, stir to release air bubbles, then set aside.
Place sugar and salt in a saucepan over medium heat and cook, stirring frequently, until sugar begins to melt into caramel. Don't leave this pan's side while you're making the caramel since it's really easy to burn sugar. As soon as sugar is melted and the caramel isn't cloudy, pour it into the bottom of the cake pan and swirl it around quickly until it coats the bottom of the pan. Give flan batter another couple of stirs then pour over the caramel.
Seal the top of the pan very tightly with aluminum foil, then carefully place flan inside the bain marie. Cook 40 minutes (9-inch pan) or 45 minutes (8-inch pan), then remove cake pan from the bain marie and let cool completely. Once room temperature, place the flan in the fridge for 2 -3 hours before plating.
While the flan is baking, toss the pumpkin seeds with cardamoN and drizzle with honey. Place them close together in a single layer on a cookie sheet and bake in the oven with the flan for 5 – 7 minutes. Remove and cool completely. Slice and serve with a piece of the cardamom pumpkin seeds and sprinkling of cocoa nibs.
Pumpkin Garlic Knots
1 cup warm water
1 envelope active dry yeast
2 tablespoon agave nectar (or honey)
1/2 cup canned pumpkin
2 tablespoons plus 1/3 cup olive oil
1-1/2 teaspoons coarse kosher salt
3-1/2 cups unbleached bread flour
3 cloves garlic, minced
salt & freshly ground pepper
1/2 teaspoon dried oregano leaves
For dough: Pour warm water into medium bowl and whisk in the yeast. Let sit until frothy, about 10 minutes. Whisk in the agave nectar, 2 tablespoons olive oil, and pumpkin puree.
In a large bowl, whisk together flour and salt. Make a well in the center of the dry ingredients then pour in your wet ingredients. Using a rubber spatula, pull all the ingredients together. When you can no longer mix, use your hands to start kneading the dough. Knead dough until it comes together in a smooth elastic ball, adding flour as necessary to prevent sticking.
Lightly oil another large bowl and put your dough ball inside it — flipping over once to coat both sides lightly with oil. Cover with damp towel or plastic wrap and let rise for about 2 hours; or until nearly doubled in size
Preheat oven to 425 degrees F, put in a pizza stone (you may use a pan, too, but it works best with a stone), and divide the dough into two equal pieces. If you're planning to use the other half the next day, just put it in a large zip-lock bag and store in fridge. You may freeze the dough for up to three weeks.
To create garlic knots: tear off sections of dough and roll into a long snake shape. Tie snake in a knot. Set aside and continue with the rest of the dough. Once you've made all your knots, put them on your stone (or on your pan) and let bake until golden brown on the tops, about 10-15 minutes. While knots are baking mix together the 1/3 cup olive oil with minced garlic, salt, pepper, and oregano in a bowl. When the knots are done, toss in the olive oil mixture to coat.
Pumpkin Pull Apart Bread
3 c all-purpose flour
¼ c granulated sugar
2¼ tsp or one package instant yeast
½ t salt
4 T unsalted butter, cut into small pieces
¼ c whole milk
½ c pumpkin puree
1 t vanilla extract
2 large eggs
5 T unsalted butter
1 c sugar
1½ t ground cinnamon
1 t ground nutmeg
¼ t ground ginger
⅛ t ground clove
Combine the flour, sugar, yeast and salt in the bowl of an electric mixer fitted with a dough hook. Heat the milk in the microwave for one minute. Add the butter to the milk and stir until melted. Add the milk, pumpkin, vanilla and eggs to dry ingredients. Mix on low until dough starts to come together, then turn up the speed to medium high and knead for 5 minutes. The dough should be smooth and elastic. Add more flour (by the tablespoon) as needed until the dough no longer sticks to the sides of the bowl. The dough will be tacky and will stick to the bottom of the bowl, this is okay.
Transfer the dough to a lightly oiled bowl, roll the dough in oil and cover with plastic wrap. Place bowl in a warm spot and allow dough to rise for 1 hour until doubled in bulk.
While the dough rises, combine the sugar and spices and mix well. Melt the butter in the microwave, about 45 seconds on high.
Once the dough has risen, transfer to a lightly floured surface and roll into a ball. Cover with a dry, clean towel and allow to rest for 5 minutes. Roll the dough into a rectangle, about 12 by 20 inches. Brush the dough with butter and cover with sugar, the whole cup full. Cut the dough into 6 – 2 inch wide strips. Stack the strips on one another and cut them into 6 sections. Stack each section into a buttered 9 by 5 inch loaf pan and sprinkle any leftover sugar onto the layers of dough. Cover the pan with a towel and let the dough rise a second time in a warm spot for 30 to 45 minutes.
Preheat the oven to 350 degrees. Bake for 30 to 35 minutes until the top is golden brown. Allow the bread to cool before removing from pan.
Pumpkin Cheese Cake
Preheat oven to 350°F.
One 9-inch pie shell 6 ounces cream cheese, softened
2 eggs 1 ½ cups sugar
¾ cup pureed cooked pumpkin ¼ cup flour
½ teaspoon nutmeg ½ teaspoon cinnamon
In a large bowl, beat cream cheese, eggs, and sugar together until smooth. Add pumpkin and stir until combined. Stir in flour, nutmeg, and cinnamon. Beat well.
Pour into prepared pie shell and bake 60 minutes. Cool and serve.
Chocolate Pumpkin Muffins
Preheat oven to 400°F.
1 ½ cups all-purpose flour ½ cup sugar
2 teaspoons baking powder ½ teaspoon cinnamon
½ teaspoon salt 1 cup milk
½ cup cooked pumpkin puree ¼ cup of butter, melted
1 medium egg 6 ounces semisweet chocolate chips
¼ cup finely chopped nuts
In a large mixing bowl, combine flour, sugar, baking powder, cinnamon, and salt. Form a well in the center.
In a small bowl, combine milk, pumpkin, butter and egg. Add to the well in the flour mixture and stir until lightly mixed. Add chocolate chips and stir until the mixture is moistened. Spoon mixture into greased muffin cups, filling each ¾ full. Sprinkle 1 teaspoon of chopped nuts over each muffin. Bake 20 minutes, then remove from oven and cool for minutes. Remove from pans and allow to completely cool on racks.
Pumpkin Pie
Preheat oven to 375°F.
1 9-inch pie crust
3/4 cup packed brown sugar 1 1/2 tablespoons sugar
3/4 teaspoon cinnamon 1/2 teaspoon ginger
1/2 teaspoon nutmeg 1/4 teaspoon allspice
¼ teaspoon salt 2 cups pureed cooked pumpkin
1 1/4 cups evaporated milk 3/4 cup egg whites, whipped
2 1/2 teaspoons vanilla
In a large bowl, combine sugars, cinnamon, ginger, nutmeg, allspice, and salt.
In a separate large mixing bowl, combine pumpkin, milk, egg, and vanilla; whisk until smooth. Pour dry mixture into wet mixture and mix until moistened.
Pour into prepared piecrust and bake 50 to 60 minutes, until crust is golden and filling is set in the center when jiggled. Cool and serve.
Pumpkin Muffins
Preheat oven to 325°F.
2 medium eggs 3 cups flour
1 cup brown sugar 1 cup milk
1 cup pureed cooked pumpkin ½ cup unsweetened applesauce
2 tablespoons white sugar 4 teaspoons baking powder
1 teaspoon salt 1 teaspoon cinnamon
1 teaspoon nutmeg 1 teaspoon pumpkin pie spice
¼ teaspoon cloves ¼ teaspoon allspice
¼ teaspoon ginger
Combine all ingredients in a large bowl; mix until smooth. Fill sprayed muffin tins with mixture until ¾ full. Bake 20 to 25 minutes, until a toothpick inserted in a muffin comes out clean.
Honey Pumpkin Pie
2 medium eggs ½ cup honey
¾ teaspoon nutmeg ½ teaspoon cinnamon
½ teaspoon salt ¼ teaspoon powdered ginger
1 ½ cups pureed cooked pumpkin ¾ cup milk
One prepared pie shell
Preheat oven to 450°F.
In a large bowl, beat eggs until well blended. Gradually beat in honey. Add the nutmeg, cinnamon, salt and ginger. In a separate medium bowl, whisk together pumpkin puree and milk. Pour into egg mixture, whisk until smooth, and pour into pie shell. Bake 10 minutes, reduce temperature to 350°F, and continue baking 20 to 25 minutes, until filling is firm. Cool before serving.
Pumpkin Ginger Bread
Preheat oven to 375F. Butter and flour two loaf pans.
12 tablespoons butter, melted, plus extra for pan 2 ½ cups flour, plus more for pan
2 teaspoons baking powder 1 tablespoon ground ginger
1 teaspoon cinnamon ½ teaspoon nutmeg
1 teaspoon salt 1 (15-ounce) can pumpkin puree
1 cup white sugar 1 cup packed dark brown sugar
3 eggs
In a large bowl, sift together flour, baking powder, ginger, cinnamon, nutmeg, and salt. In a separate large bowl, whisk together pumpkin, sugars, and eggs. Add flour mixture and stir until combined. Divide batter evenly between prepared pans and bake 45 to 50 minutes, until a toothpick comes out clean. Cool 15 minutes, remove from pans, and cool completely before serving.
Toasty Pumpkin Seeds
2 cups pumpkin seeds (fresh from a carving pumpkin)
½ tsp. chili powder 1 lime, cut in half and squeezed
1-tablespoon olive oil Optional pinch of Cayenne Powder
Wash pumpkin seeds in water. Dry them with a paper towel. Put spices, oil, and limejuice on the seeds and mix well. Spread the seeds on a baking sheet and bake at 350 degrees F. for 10- 14 minutes, or until crispy, dry, and fragrant.
Classic Pumpkin Muffins
3 1/2 cups flour 1 cup packed brown sugar
4 teaspoons baking powder 1/2 teaspoon cinnamon
1 teaspoon salt 1 teaspoon nutmeg
1 1/4 cups pureed pumpkin 2 eggs
1 cup milk 2/3 cups oil
6 ounces cream cheese
Topping:
1/2 cup light brown sugar 1 teaspoon cinnamon
2 tablespoons melted butter 1/2 cup walnuts, finely chopped
In a medium bowl sift together the flour, brown sugar, baking powder, cinnamon, salt, and nutmeg. Set aside. In another bowl combine the pumpkin, eggs, milk, and oil. Add flour mixture to the pumpkin mixture and stir until moistened. Fill muffin cups about half way full. Cut the cream cheese into 24 chunks. Place one chunk into each cup then top with the remaining batter. Mix together the topping ingredients and sprinkle on top.
Bake at 350F for 20-22 minutes or until the muffin batter is set.
Knock-Your-Socks-Off Pumpkin Pie
Pastry Pie Shell/Ginger Pastry (optional)
1 (15-ounce) can organic pumpkin
1 1/3 cups heavy whipping cream
1/2 cup sugar
3 large eggs
3 tablespoons honey
1 1/2 teaspoons ground cinnamon
1/4 teaspoon ground cloves
1/4 teaspoon ground allspice
1/4 teaspoon nutmeg
1/4 teaspoon salt
Streusel Topping /Whipped cream
Preheat the oven to 350°F. On a floured surface, roll the Pastry into a 12-inch circle. Transfer to a 9-inch pie plate. Trim the pastry to 1 inch beyond the pie plate. Fold the edges under the crust. Crimp decoratively, forming a high-standing crust (about 1/2 inch above the rim of the dish). Freeze for 15 minutes. Bake 10 minutes or until the crust is set and light golden brown. Cool on a wire rack.
In a large bowl, whisk together the pumpkin, 11/3 cups heavy whipping cream, sugar, eggs, honey, cinnamon, cloves, allspice, nutmeg, and salt until thoroughly combined. Pour into the prebaked piecrust. Bake for about 50 minutes or until the filling begins to set. Remove from the oven and let stand for 10 minutes to set slightly. Make the Streusel Topping. Sprinkle the topping over the pie. Return the pie to the hot oven. Bake for 10 to 20 minutes more or until the pie is set and the streusel is golden brown. Serve with whipped cream.
Curried Pumpkin Soup
4 tablespoons butter
1 cup chopped onion
2 cloves minced garlic
1 teaspoon minced fresh ginger
4 cups organic chicken broth (or vegetable broth)
1 1/2 teaspoons curry powder
1/2 teaspoon turmeric
1/4 teaspoon ground coriander
1/2 teaspoon salt
1/4 teaspoon cinnamon
1/4 teaspoon nutmeg
1/4 teaspoon crushed red pepper flakes
16 ounces pure pumpkin, fresh-baked or canned
1 can light coconut milk
Melt butter in a soup pot over medium heat. Add onion, garlic, and ginger, and sautee until onion is translucent, about 5 minutes. Mix in broth,curry powder, turmeric,coriander, salt,cinnamon, nutmeg, and red pepper flakes. Cook and stir until the mixture comes to a gentle boil, about 10 minutes. Cover, and let boil gently for another 15-20 more, stirring occasionally. Add pumpkin and coconut milk, and puree in blender, in batches if necessary, until smooth. Return soup to stove and cook for another 5 minutes. Sprinkle top of soup with roasted pumpkin seeds.
Pumpkin Sesame Fritters
200 grams Cooked mashed pumpkin
50 grams All-purpose flour
1 tablespoon Maple syrup or honey
Black and white sesame
Mix pumpkin puree with flour and maple syrup to make a soft ball. Divide them into 10 portions, and shape each of them into a ball. Using the palm of your hand, press each piece into a flat pancake and coat with sesames. Deep fry in hot oil over the medium heat until toasty brown.
Vegan Pumpkin Muffins
1 3/4 cups all-purpose flour
1 1/4 cups sugar
1 tablespoon baking powder
1/4 teaspoon salt
1 teaspoon ground cinnamon
1/2 teaspoon ground nutmeg
1/2 teaspoon ground ginger
1/4 teaspoon ground allspice
1/8 teaspoon ground cloves
1 cup pureed pumpkin
1/2 cup soy milk
1/2 cup vegetable oil
2 tablespoons molasses
Preheat oven to 400 degrees F. Grease a 12-cup muffin tin. Sift together flour, sugar, baking powder, salt and spices. In another bowl, mix pumpkin, soy milk, oil and molasses. Add wet ingredients to fry and mix. Fill muffin cups two-thirds full. Bake for 18-20 minutes until a toothpick inserted comes out clean.
Pumpkin Muffins
1 1/2 cups all-purpose flour
1 teaspoon baking powder
1 cup canned solid-pack pumpkin (from a 15-oz can)
cup vegetable oil*
2 large eggs
1 teaspoon pumpkin-pie spice
1 1/4 cups sugar
1/2 teaspoon baking soda
1/2 teaspoon salt
1 teaspoon cinnamon
1 tablespoon sugar
1/2 cup chopped walnuts (optional)
Put oven rack in middle position and preheat oven to 350F. Put liners in muffin cups. Whisk together flour and baking powder in a small bowl. Whisk together pumpkin, oil, eggs, pumpkin-pie spice, 1 1/4 cups sugar, baking soda, and salt in a large bowl until smooth, then whisk in flour mixture until just combined. Fold in optional walnuts, if using. Stir together cinnamon and remaining 1 tablespoon sugar in another bowl. Divide batter among muffin cups (each should be about 3/4 full), then spinkle tops with cinnamon-sugar mixture. Bake until puffed and golden brown and a wodden pick or skewer inserted into center of a muffin comes out clean, 25 to 30 minutes. Cool in pan on a rack 5 minutes, then transfer muffins from pan to rack and cool to room temperature.
Pumpkin Cookies
1 cup butter, softened
1 cup white sugar
1 cup brown sugar (packed tight in cup)
1 egg
1 teaspoon vanilla extract
1 cup pumpkin puree
1 cup rolled oats
1 teaspoon baking powder
1 teaspoon ground cinnamon
1/2 teaspoon salt
1 cup raisins or cranberries
2 1/2 cups all-purpose flour
1 teaspoon pumpkin spice (mix of
Preheat oven to 350 degrees. Cream together the white sugar, brown sugar, and butter until fluffy. Beat in the egg, vanilla, and pumpkin. Mix together the oats, baking powder, cinnamon, salt, raisins (or cranberries), pumpkin spice, and flour in a separate bowl. Stir the dry ingredients into the wet ingredients. Cover cookie sheets with Parchment paper. Scoop heaping teaspoons full of dough onto the cookie sheets. Bake 12 to 15 minutes, or until cookies are starting to brown around the edges. Remove cookie sheets from oven and transfer cookies to cooling racks