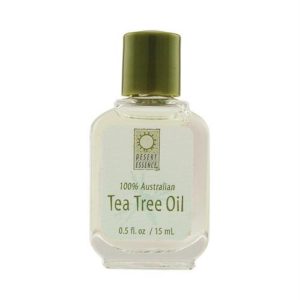 Uses for Tea Tree Oil
    

Acne

 – Tea tree oil contains very strong anti-microbial properties, which basically means it kills bacteria. It has been used to treat mild to moderate acne. Studies found that although initially it took a bit longer to see results with tea tree oil, this natural remedy was more effective and had fewer side effects than over the counter medications. For acne treatment you dilute 5 mL of tea tree oil with 95 mL of water.
   

 

Nail Fungus

 – Clean and dry the area thoroughly. Apply undiluted tea tree oil to toe nails unless you notice irritation. If you do notice irritation, dilute the oil slightly. Be consistent with applications to see results.
    

Respiratory Infections

 – The antibacterial properties of tea tree oil  can combat the symptoms of respiratory infections. Bring a large pot of water to a boil. Remove from heat and add 2-3 drops of tea tree oil. Cover your head with a towel and inhale the tea tree vapors to help relieve congestion, sore throat and runny nose.
    

Dandruff 

– Tea tree oil helps alleviate dry scalp. To treat dandruff, add a few drops of the oil to your shampoo. If you have severe dandruff you may want to massage a small amount of tea tree oil into your scalp
   

 

Split Ends

 – To help daily hair issues like split ends or fly aways, take a few drops and rub it between your palms and them apply to trouble areas.
    

Skin Conditions

 – Tea tree oil can be an effective treatment for skin conditions including ringworm, insect bites, and dry skin. To use tea tree oil topically for these ailments you should dilute the oil 5mL of oil to 95mL of waters.
    Warts – Warts are caused by a virus in your skin. Tea tree oil has been proven to kill all sorts of viruses and is effective at curing warts. Apply oil, full strength, to the  area. Apply daily for best results.