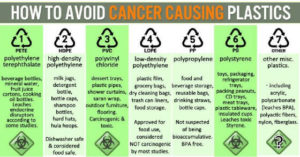 "The physical pollution of the planet affects us mentally, psychologically, and even spiritually. Once we realize that all of life interrelates not only on a physical level, but across different levels of reality, we will have to embrace multidimensional awareness."   —Llewellyn Vaughan-Lee, Light of Oneness
Thomas Fricke, a co-founder and president of ForesTrade, an organic spice company in Brattleboro Vermont, notes: "Almost all conventional spices made in the United States are sterilized with harmful chemicals that are disallowed in Europe." – See more at: http://www.healthylifevision.com/a-silent-killer-in-your-kitchen-cabinet-thats-worse-for-your-health-than-alcohol-nicotine-and-many-drugs.
Concerns with Deet in Mosquito Repellant
        According to the CDC, lemon eucalyptus oil could be a much safer and more natural weapon against mosquitoes and can be as effective as DEET in repelling mosquitoes. Until recently deet was the only repellent recommended by the CDC, and approved for individual use by the Environmental Protection Agency (EPA). Oil of lemon eucalyptus is repellent oil made from the leaves of Eucalyptus citriodora. Oil of lemon eucalyptus is registered with EPA. When oil of lemon eucalyptus was tested against mosquitoes found in the US, it provided protection similar to repellents with low concentrations of DEET. 
Concerns with DEET:   The most serious concerns about Deet are with the central nervous system. Dr. Mohammed Abou-Donia of Duke University studied lab animals' performance of neuro-behavioral tasks requiring muscle co-ordination. Lab animals exposed to the equivalent of average human doses of DEET performed far worse than untreated animals.  Children with DEET toxicity reported lethargy, headaches, tremors, involuntary movements, seizures, and convulsions though the amount that led to this toxicity was unreported, according to the CDC.
20 Toxic Ingredients to Avoid in Beauty Products
Chemicals in Popular Hair Dyes Cause Cancer
The brands of lipstick that contain lead are:
CLINIQUE
ESTÉE LAUDER
SHISEIDO
RED EARTH (Lip Gloss)
CHANEL (Lip Conditioner)
MARK AMERICA
MOTIVES
LIPSTICK
AVON
The higher the lead content, the greater the risk of causing cancer. After doing a test on lipsticks, lipstick with the highest level of lead-AVON. Take this test:
1. Put some lipstick on your hand;
2. With a gold ring on this lipstick pass it.


3. If the lipstick color changes to black, then you know it contains lead.
Ocean Acidification – Ocean acidification has been driven by increasing atmospheric carbon dioxide concentrations due to human fossil fuel-burning, combustion engines, power plants and furnaces. Increasingly, corrosive seawater is dwelling up to the surface in the U.S. along the West Coast, affecting the $111 million shellfish industry in the Pacific Northwest, and along the coastline of the Gulf of Mexico.  When saltwater becomes more acidic, it harms the shell-making ability of oysters, clams, scallops, and mussels. Acidic saltwater poses a threat to other marine life and thus endangers the entire ocean food web. When a pteropod is placed in sea water with pH and carbonate levels projected for the year 2100, the shell slowly dissolves over 45 days.
FACTS about FISH and MERCURY:
1. 
Coal-fired power plants
 emit MERCURY that drifts through the air and rains down on our waterways.

2. MERCURY is absorbed by fish through their gills.

3. MERCURY contaminated fish are eaten by other fish, birds and humans.
Waste Pollution
There are no records of the volume and type of material spilled into the oceans before the anti-dumping law. It is estimated that in 1968, 38 million tons of excavated material, 4.5 million tons of industrial waste, 4.5 million tons of sewage sludge, 100 million tons of petroleum-based product (plastic), 2 to 4 tonnes of chemical waste, and more than 1 million tons of heavy metals were released into the ocean. The U.S. archive shows that between 1946 and 1970 over 55,000 containers of radioactive waste were disposed in 3 sites of dumping of the Pacific Ocean. In addition, 34,000 tons of radioactive wastes were disposed in 3 sites of dumping ofF the U.S. east coast between 1951 and 1962. No law on dumping radioactive waste was put into force before 1972.
Reasons To Stop New Oil Drilling and Ditch Fossil Fuels



1. These pictures are an example of what oil spills have done to life in the sea
2. Fossil fuels cause air and water pollution.
3. Fossil fuels change our climate and cause global warming.


4. Fossil fuels are non-renewable.
5. Ocean Acidification 
This is what happens to mice when they are fed Monsanto's GMO corn. Cancerous tumors develop!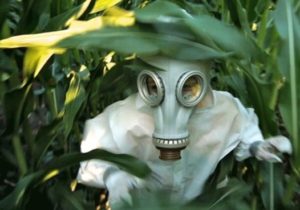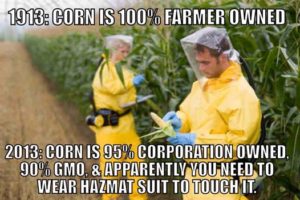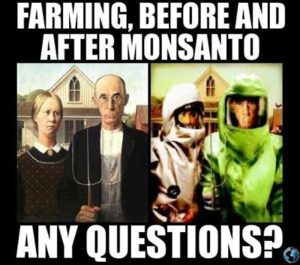 An advertisement from 1947, from the makers of DDT, with the awesome tag-line "DDT is good for me-e-e!" It would be another 15 years before the dangers of DDT were brought to the public's attention, and another 25 years before it was banned. Wake up people! Monsanto is the devil in disguise.